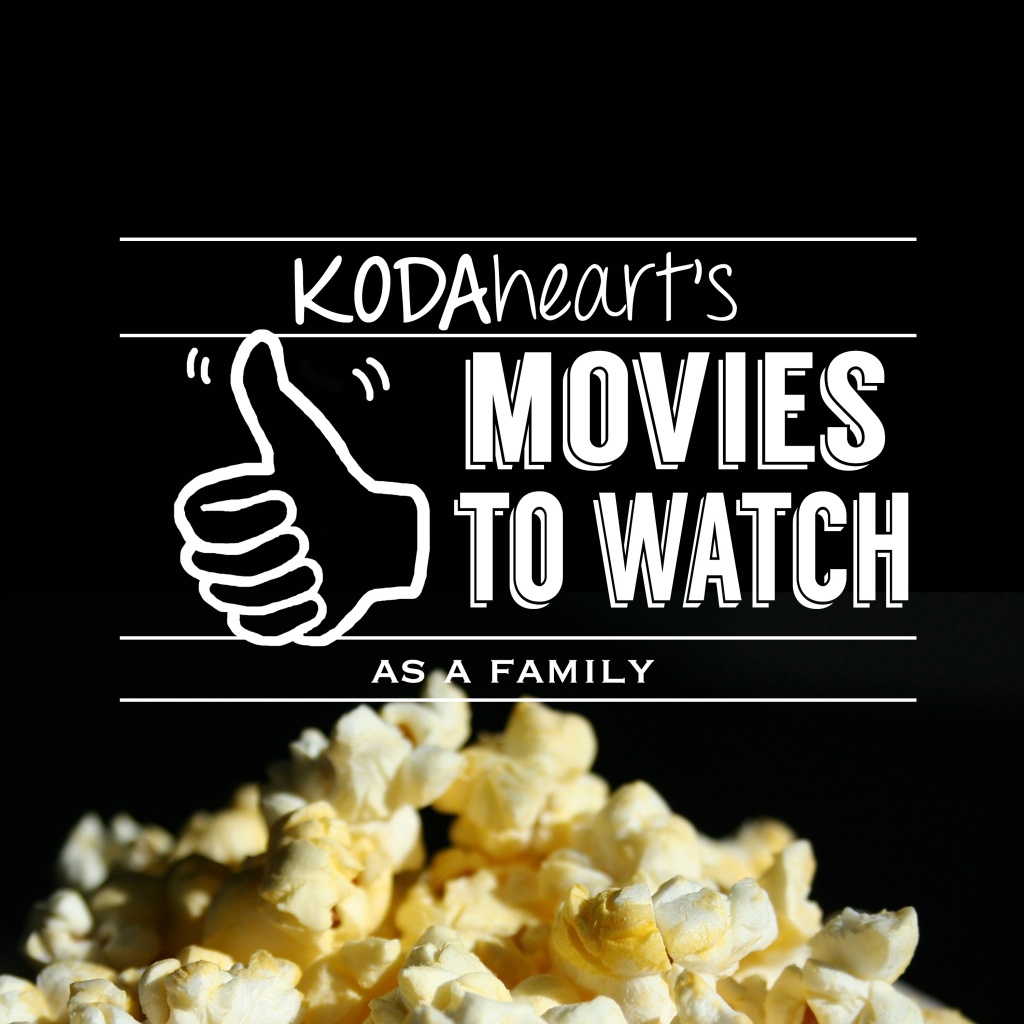 Need something to do on a rainy day or a new film for family movie night? Here are 10 different family friendly movies with deaf/koda characters and themes. From #deaftalent to bringing up valuable conversations about ASL, deaf history, and/or deaf culture, these movies showcase various topics that can discussed together as a family.
As always, we encourage parents to preview these movies before sharing them with their children. The films below include a variety of topics and some subjects may be too mature for young children. We have attempted to impose some order to these texts by posting the Motion Picture Association of American rating system when available, but of course parents are urged to use their own discretion.
1) Sandlot 2 (Rated- PG)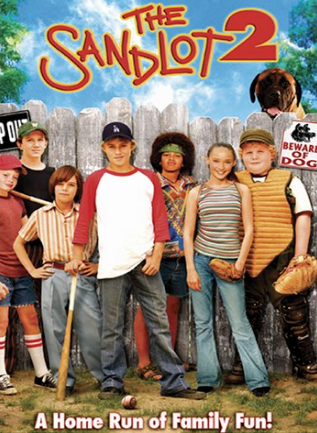 Sequel to the family classic Sandlot, Sandlot 2 offers another nostalgic glimpse at a group of youngsters and their summer spent on the neighborhood baseball diamond. This time the rag-tag baseball team must work together to retrieve a model rocket from the clutches of a dangerous dog. Sean Berdy, a deaf actor, plays the role of  Sammy "Fingers."
This light, family film is accessible to younger children and provides an opportunity to discuss language use and #deaftalent.
2) Mr. Holland's Opus (Rated- PG)
Mr. Holland's Opus, tells the story of a struggling composer and music teacher who learns that his son, Cole is deaf. Passionate about music, the main character wrestles with the linguistic and cultural conflicts of a hearing-deaf family dynamic. Cole is played, at various points in the film by; Nicholas John Renner, Joseph Anderson, and Anthony Natale.
The film provides an opportunity to discuss with your family ways to resolve linguistic differences and cultural experiences, as well as the challenges of addressing audism and phonocentrism in interpersonal relationships.
3) The Hammer (Rated- PG-13)
A biographical film, The Hammer, tells the story of Matt Hamill, a deaf, mixed martial artist and wrestler, as he strove to become a UFC (ultimate fighting championship) fighter. Throughout the movie, Hamill is shown challenging preconceived notions about deaf people's capabilities.
The Hammer is a great way to engage as a family in conversation about current stereotypes regarding deaf people, as well as an opportunity to consider language choices and opportunities.
4) Through Deaf Eyes (Rated- PG)
This film offers a broad overview of American deaf culture and deaf history featuring many deaf and coda leaders. Learn about the origin of the football huddle, the Deaf President Now movement, and many other historical events within the deaf community.
A great way for families to share deaf history, cultural norms, and values. Watch together for a discussion about the challenges of oralism and linguistic recognition of signed languages.
5) See What I'm Saying (Rated- PG-13)
In this documentary film, four deaf performers reveal their struggles and successes as they as they battle various challenges of working in the entertainment industry. The film features CJ Jones, Robert DeMayo, T.L. Forsberg, Bob Hiltermann, among others. In particular, each addresses the linguistic and cultural assumptions members of the deaf community frequently face, all the while, attempting to cross into to the mainstream.
This film offers an excellent opportunity to discuss and explore differences within the deaf community in terms of language and culture, while also examining the ways in which deaf people dispel assumptions about the deaf experience.
6) The Rosa Lee Show (Rated-N/A)
A blend of funny stories with various characters and excellently signed songs, The Rosa Lee Show is a collection of ASL storyteller Rosa Lee's best work. The DVD includes material from five years of touring in front of thousands of people in various cities.
Watch as a family for entertaining examples of language play, as well as humorous anecdotes regarding deaf and hearing cultures.
7) Passport Without a Country (Rated- N/A)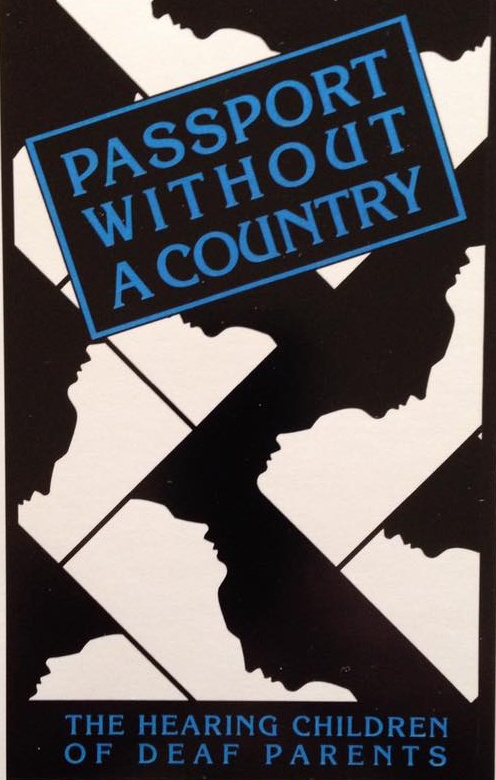 This documentary filmed in Australia, explores the experiences of Codas (Children of Deaf Adults). The movie offers insight on the personal experiences of individuals that grew up in two very different worlds – both hearing and deaf. This film provides an opportunity to discuss, as a family, the unique experiences and challenges growing up in a bicultural/bimodal/bilingual household can bring. In honor of the 25th anniversary of its release, 'Passport Without a Country' has been digitally remastered and is now accessible online on Vimeo.
8) Audism Unveiled (Rated- N/A)
This film defines and describes the pervasive impact of audism on deaf people's lives. Audism is the belief that one is superior based on hearing/speaking status. Several different aspects of the deaf experience are covered and the movie aims to educate the audience about the features of oppression.  

View this film as a family and unpack attitudes and beliefs in broader society regarding deaf people and language. Take care to define the dynamics of audist oppression and empower members of the family to acknowledge and address instances of audism in their lives. Due to the complexity of content covered, this movie may not be suitable for all ages.
9) Signs of the Time (Rated- N/A)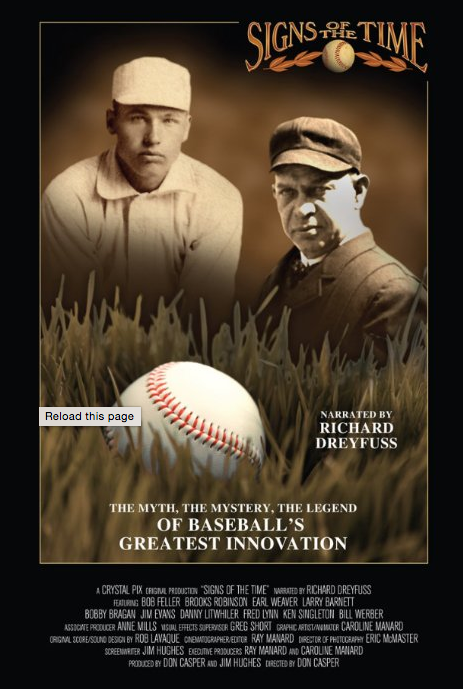 Today the use of hand signals in baseball is taken for granted. In this documentary, the development of hand signals in American baseball is examined. Did these originate with umpire Richard Klem, or were these embraced for deaf baseball player William Dummy Hoy? There is controversy about who exactly is responsible!
Watch as a family for an interesting examination of deaf people and America's greatest pastime- baseball! Find more information here: http://www.signsofthetimemovie.com/
10) Legend of Mountain Man (Rated- PG)
This is a family friendly movie that all ages will enjoy. The film follows a family of five, as the three children are sent to stay with grandparents for the summer. Soon the kids find themselves in the middle of an adventure that ultimately brings the family closer together!
Filmed entirely in American Sign Language, the film is a great way to promote language and cultural knowledge at home. Discuss how the film would be different if filmed with speaking and hearing actors, or a mixture of deaf and hearing actors.
We have just scratched the surface on the list of c/koda and deaf films available! If you have additional c/koda or deaf community films to recommend, please share them with us on facebook, twitter, or instagram and we will add them to our future lists!