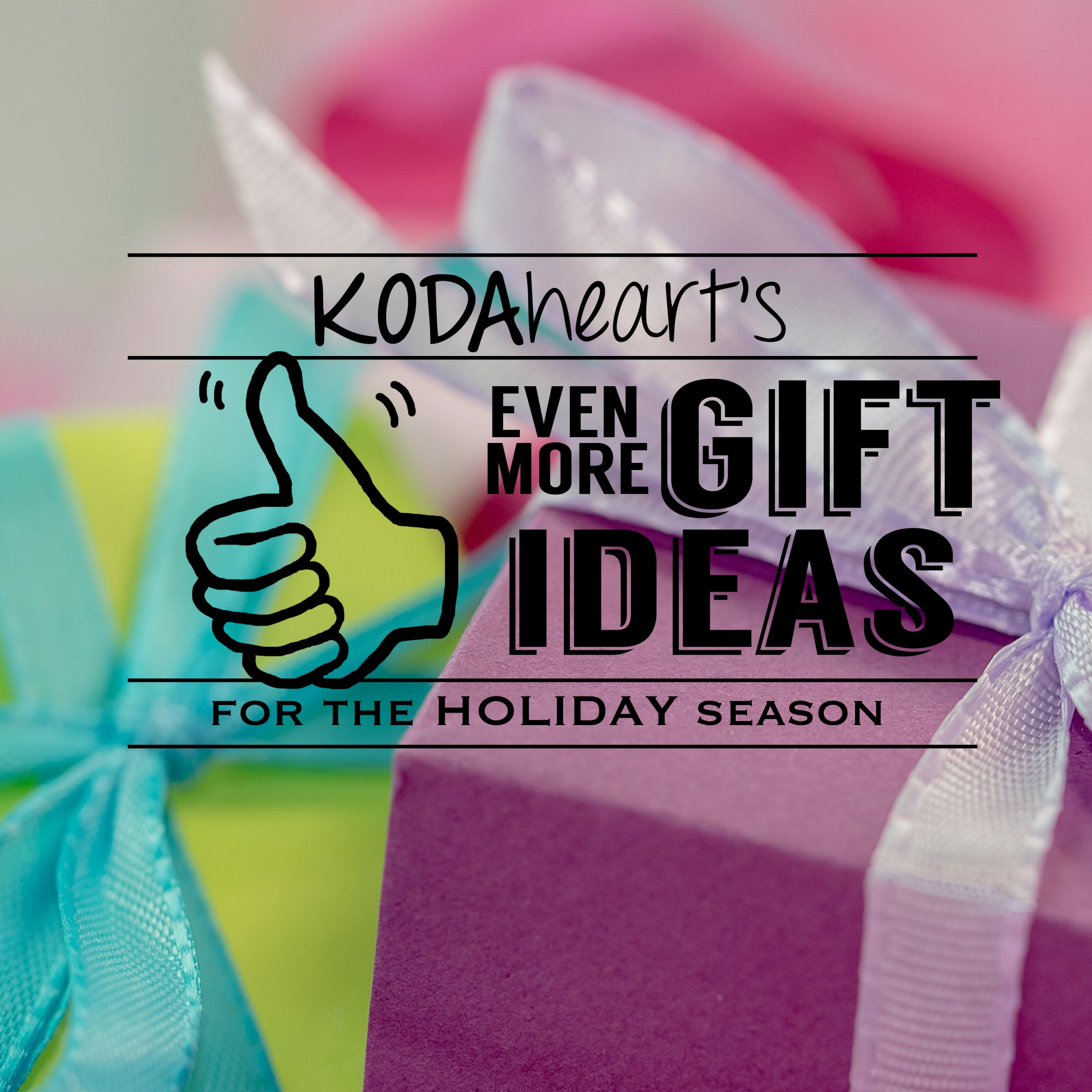 Still on the hunt for gift ideas for this holiday season? No Look no further- the KODAheart team has compiled ANOTHER list of gift ideas for you!The best part? These gifts keep on giving: they are created by/purchased from members of our own Deaf community! Want more? Check out our lists from previous years list for additional ideas!
1. Food – Pepperbox Coffee
Shopping for a coffee addict? Check out Pepperbox Coffee- Austin's first deaf- owned coffee shop! Don't live in Texas? No worries- you can order your brew online!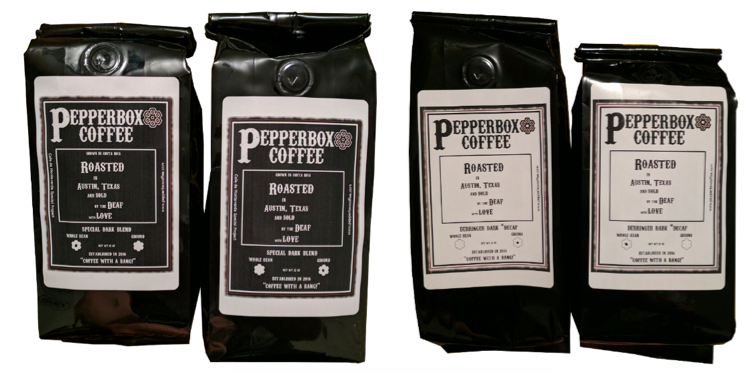 2. Art – Jon Savage
Looking for something that will draw attention? Check out Deaf artist John Savage's work, His pop art featuring people, bright colors, and clean-cut painting style will be sure to catch your eye! To see more, stop by the gallery on his site.

3. Clothing – Forest Souls
Reconnect to nature and check out these eco-friendly designs. Committed to protecting and restoring ecosystems, Forest souls is a deaf owned businesses that promises to plant a new tree for each item ordered. Take a look at their "forest-inspired" clothing line, handbags, and hats!

4. Soap – ZoeClementineSoap
Made with lots of love, these handcrafted cold pressed natural soaps are created  with various scents and colors. From revitalizing eucalyptus to relaxing lavender, you're sure to find the perfect scent at this coda shop.

5. Candles – L.I.V Project
These made by hand soy candles come in several scents as well as helping others! Touched by cancer- this coda set up the L.I.V project as a way to raise funds for those faced with financial hardships while battling this serious disease. A portion of all sales go to an individual and their family to help with medical bills and lost wages. To find out more, stop by her website.

6. Jewelry – Louder Jewelry
Looking for something truly unique? Take a look at custom made ASL jewelry from Louder Jewelry! ASL fingerspelled "name" necklaces to ASL letter studs, there is even mini ILY hand earrings. Customers are able to customize their order by choosing one of the many finishes available. Our favorite- the closed-captioning earrings!

7. Art – Jennifer Tandoc
This Deaf artist's intricate style and attention to detail will blow your mind. Her black and white works include various examples of  ASL imagery including various handshapes and signs. Take a peek at her etsy page for more!

8. Clothing – Linguistic Outsider
Who doesn't like a throwback? GA  Check out these retro-printed tee's, phone covers and even pillow cases all created by a coda that will have you reminiscing about the days of TTY's and Sidekicks! SK
9. Household Items – A_Line
Based out of NYC, these household items include art, decor, and handmade cards by a coda! Not in NYC and can't catch a pop-up shop? You can grab gifts for the people on your list by heading to the website and placing an order.

10. Items – Deafroot
Looking for more ASL related items? Check out Deafroot's wood crafted name placards in ASL, ASL fingerspelling, key chains, and more! Custom orders including poems and quotes can also be placed online.

Don't forget to check out 2016 and 2015 gift lists for even more ideas! Do you know of more Deaf community businesses or k/coda gift ideas? Share them with us via email- oneKODAheart@gmail.com!
**All of the information above can be found online; KODAheart is not liable for any issues with vendors. KODAheart did not receive payment or compensation from the businesses listed, all information is shared solely to encourage patronage of Deaf Community entrepreneurs.