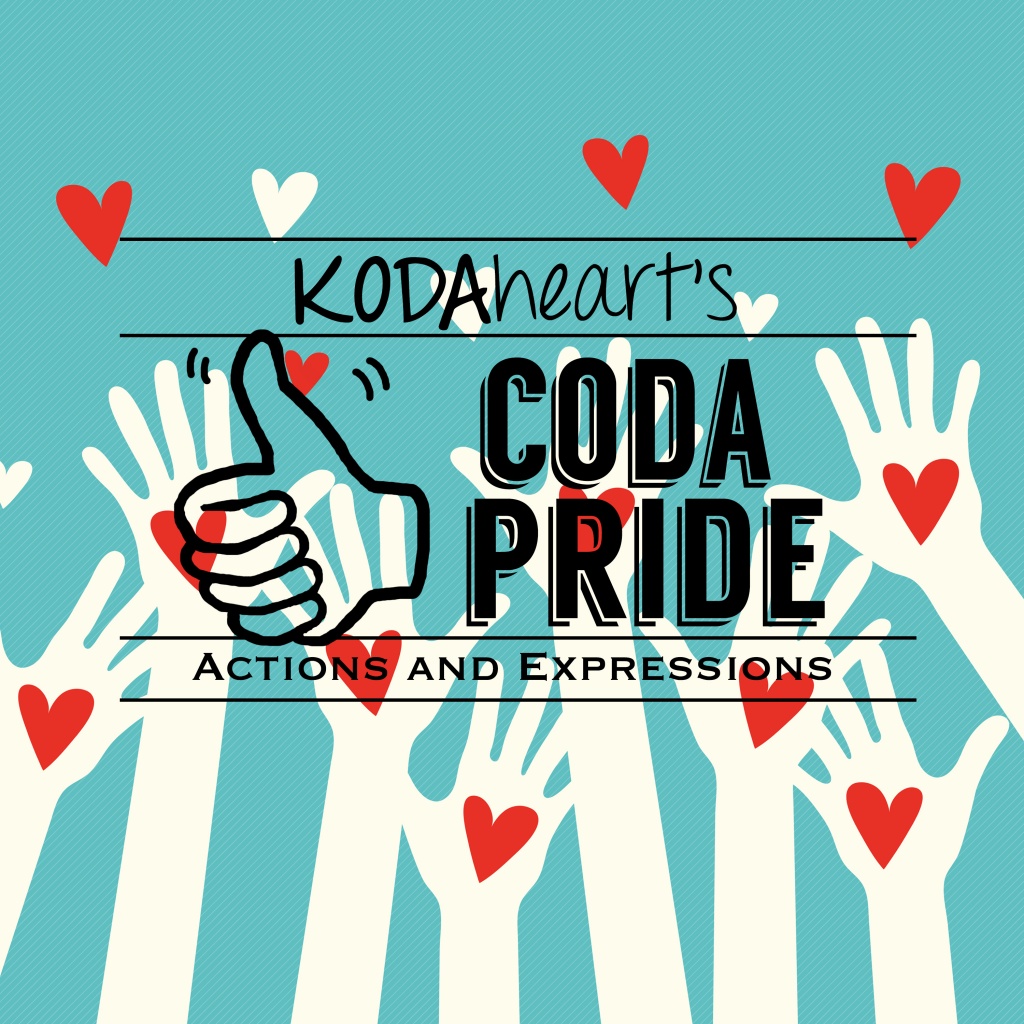 With unique households and a bimodal language c/kodas grow up at the intersection of both the hearing and deaf worlds. This experience, while varied, transcends borders and is shared across the world. Often, c/kodas gather at various places such as coda conferences, camps or other gatherings to celebrate their multicultural identity and deaf heritage! Here are some examples of different ways codas from around the globe show their coda pride!
1. Permanent declaration of the strong connection to deaf culture and identity that they have no intention of hiding. Lots of thought and contemplation often is spent designing the ink, often symbolizing an experience or personal meaning to the person. Coda tattoos can vary from person to person, some connect with language (fingerspelling, ILY sign), or camp experience (camp coordinates, camp logo), while others declare their deaf heritage by simply getting the word "coda".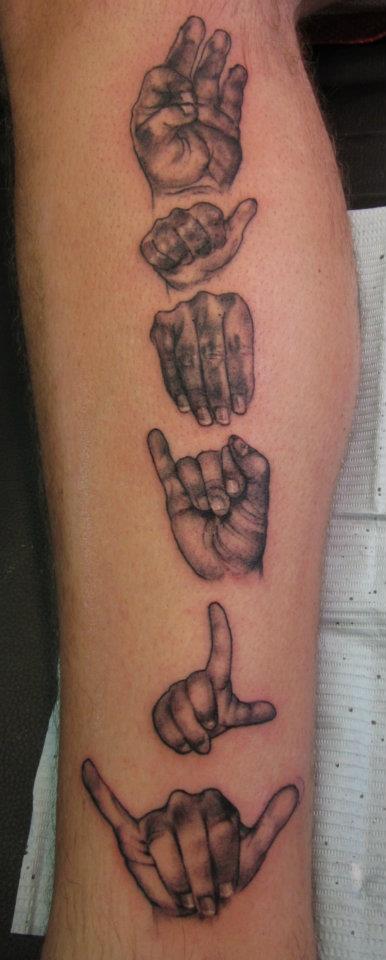 2. Plan to attend an upcoming CODA Conference! Four days surrounded with codas from around the world, filled with activities and workshops designed for and by people just like you? There is nothing left but to bask in the bimodal coda love! The conference schedule includes a "Newcomers Meeting" for first-time attendees that will introduce you to the experience and encourage you to have a blast time! Be sure to apply for the scholarship to help offset the cost of attending.
3. Codas navigate a complex negotiation of bilingual and bimodal language contexts, reflecting an overlapping or mixing of parts of both language. Signing songs is a great example of language play within the coda community; performers often incorporate their own interpretation of the song influenced on their own experiences or feelings. Coda talk embraces ASL phrases and spoken english, like other bilingual or multilingual individuals, these expressions are declarations of social identification used within and among members of the same blended-language community. Take a look at some video examples below.
4. Telling your coda story is important; we all experience various kinds of unique adversity, sharing stories can create and sustain resilience knowing that we are not alone in our journey. By sharing our experiences, we are able to help others on their path as well. These stories are shared in various forms from performance based comedy for the community (CODA brothers, koda sisters, EWitty) or works created for mainstream culture such as french rapper Radikal MC to more of a private setting among members of the same blended-language/cultural community (CODA conferences and KODA camps). Autobiographical coda performers such as Bonnie Kraft to Alan Abarbanell and Keith Wann often have shared their stories on stage for audiences everywhere; to find written text, check out KODAheart's resource page.
5.  Share your coda pride by helping others forge their multicultural, multilingual/bimodal self-identity koda journey working at one of the several KODA camps across the world. By becoming a staff member, you can share your story, as well as being a positive role model for younger kodas! Counselors insist the the benefits to working at camp are twofold- both kids and staff have a blast planning & participating in various camp activities as well as continuing working and developing your own coda identity as well. For a list of koda camp programs and contact information check out our International KODA camps resource page.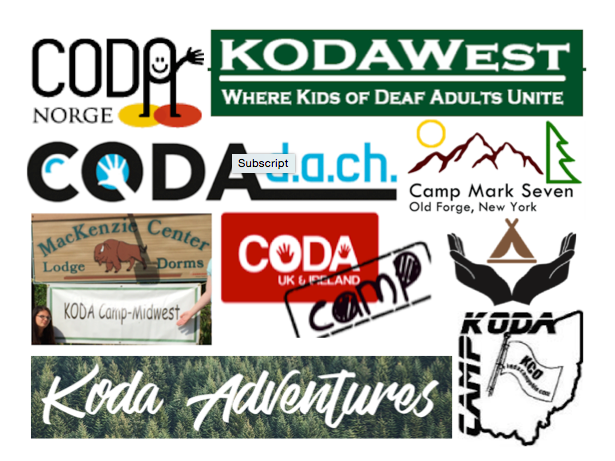 6. Growing up within the deaf community often codas find themselves in a variety of careers within the deaf community, from education and public servants, to interpreting or advocacy. Many codas show their pride by aligning both career and heritage, Coda John Schuchman was dedicated to preserving deaf histories and experiences, establishing a trust to support the Schuchman Deaf Documentary center at Gallaudet to continue this work. Homer Thornberry served on the Gallaudet Board of Trustees as well as serving on the US district court as a US Circuit Judge in the Fifth Circuit Court of Appeals. Throughout the 1960s and 1970s he was involved in a number of Civil Rights. To learn more about additional k/codas who have made an impact check out our KODAspotlight page.
7. Another way to express coda pride is to incorporate coda/deaf community swagg in your wardrobe! Snag an iconic deaf culture tee or a uniquely designed shirt by a deaf or coda artist! Koda campers who have attended any of the several KODA camps across the world proudly wear their camp shirts. We love coda Kate Fitzpatrick ILY tee replicating the different ILY sketches from each of her family members (pictured below). Other favorites include by "The Deaf Club" by Route 66, ByMara 's signature ILY and tee, Chuck Baird inspired animals by Dirty Beard Press and "Close Caption Reader" by the folks at Handsay.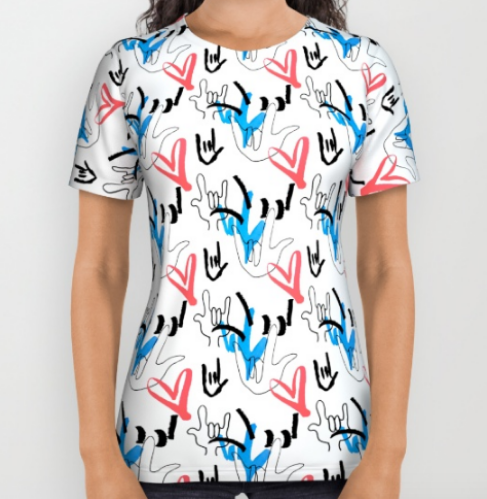 8. Coda Researchers are putting in work! Take a look at topics they are diving into and learn more about the ways they are shaping how we think and talk about languages and cultures. To learn more about additional k/codas who have made an impact check out our 10 Coda Researchers or our resource page with some of the more relevant research related to kodas/codas, and our multilingual/multicultural/bimodal experience.
9. Attending a local c/koda event is a great way to meet up and connect with other c/kodas in your area. You don't have to be a kid to attend meet ups at Sky Zone or be an artist for deaf community paint nights. If your community has yet to establish these types of events, jump in and be the first to host one, c/koda meet ups can cover a variety of activities or locations; just make sure to specify if the gathering is appropriate for all ages. Looking for an event check out KODAheart's event calendar; have an event, be sure to to share it with us!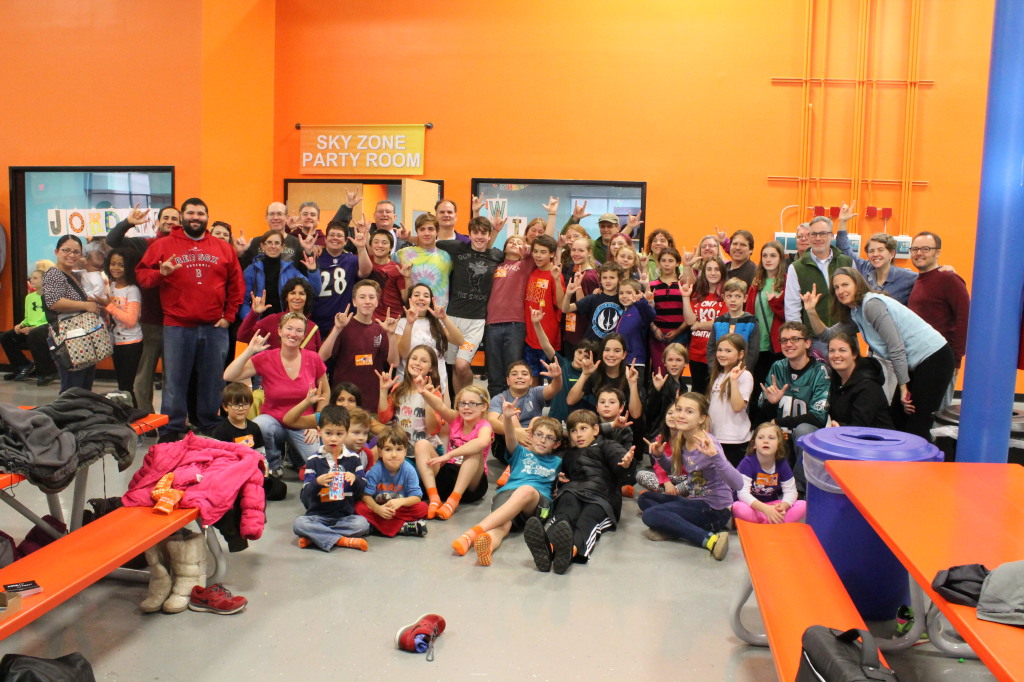 10. Spend time with your family on Mother Father Deaf day! If your family is local, gather everyone together for a meal or activity to celebrate. If family members are spread out, use the technology available to you to connect via skype or facetime! Another idea is to plan a local k/coda event or gathering and celebrate as a group! Don't forget to share your photos with us on social media.
For even more koda love, take a look at this video about coda pride created by kodas on the west coast. What are some of your favorite ways to show your k/coda pride? We'd love to hear them, share them with us at oneKODAheart@gmail.com