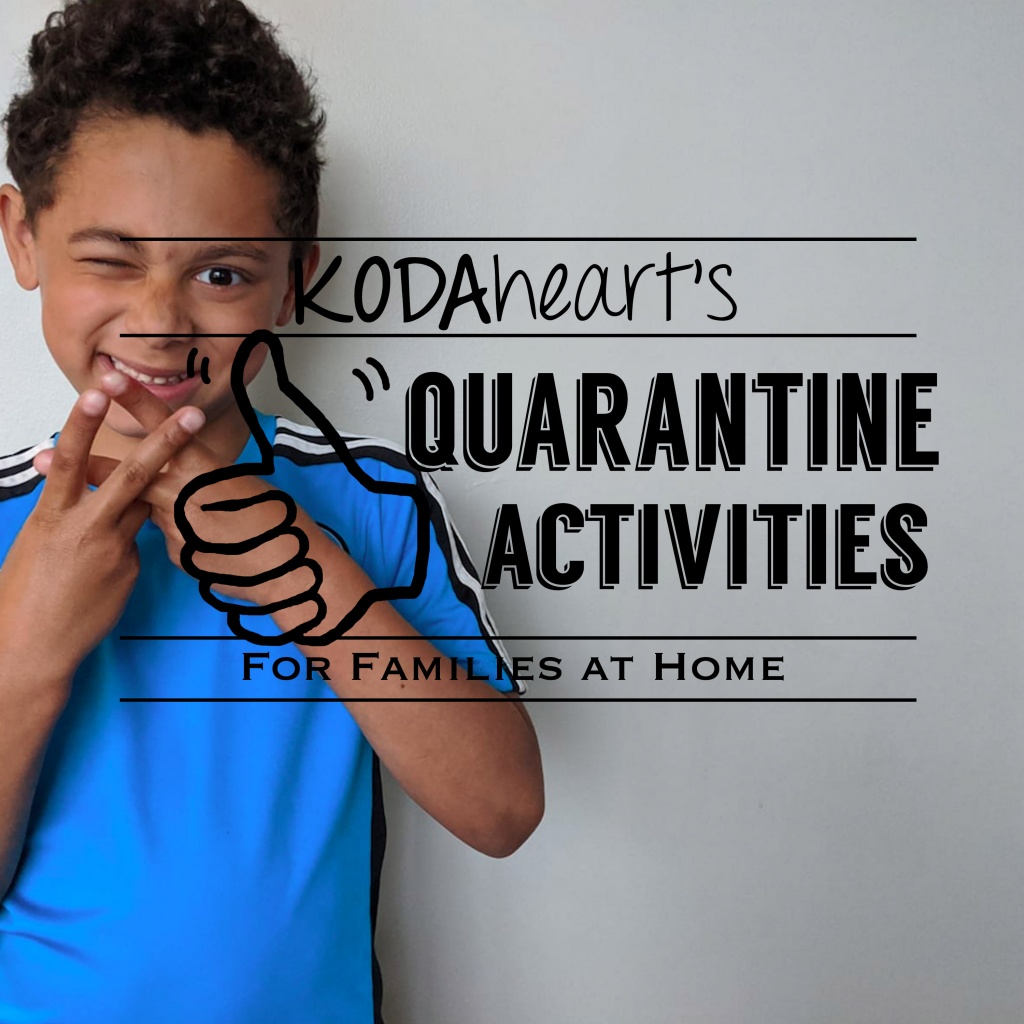 With COVID-19 affecting communities all over the globe, many of us are doing our part to help flatten the curve by sheltering in place at home. While you do your part, KODAheart wants to help by providing deaf/koda families some great activities to do at home while in quarantine!
1.Have you already already binged on all your favorite tv shows? Check out our list of 10 movies to watch as a family–  movies with deaf/koda themes that also showcase #deaftalent!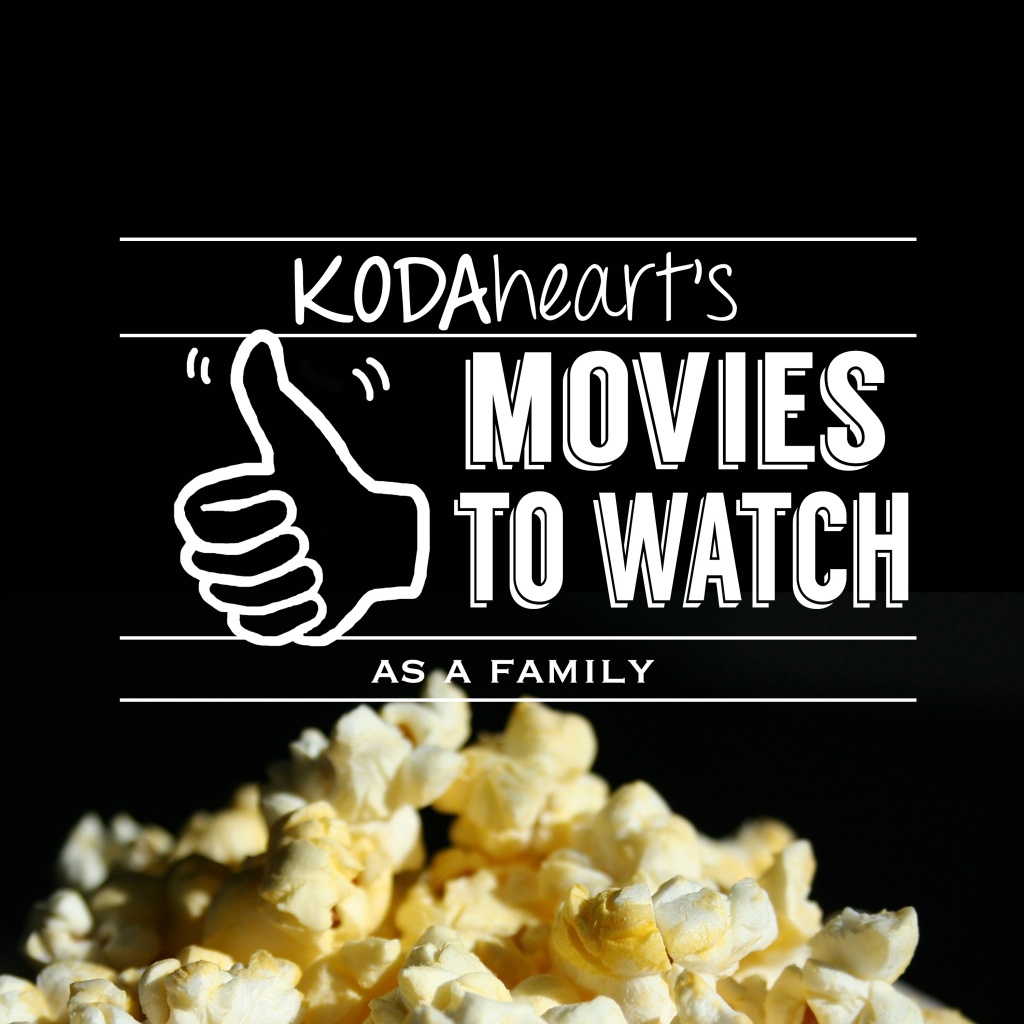 2. Several c/koda organizations are hosting online video chats – CODA UK & Ireland is hosting weekly meetups for different age groups and several of the CODA International regions are planning their own gatherings- Region 1, Region 2, and Region 6. Check out their facebook pages for more information on the day and time and how to register. 
3. Organize an ASL book reading event with parents and kids via Zoom or Google meet!. Contact koda families, and plan a storytime event in ASL and invite community members to attend. Parents or kids (or both!) can read and sign a story of their choosing!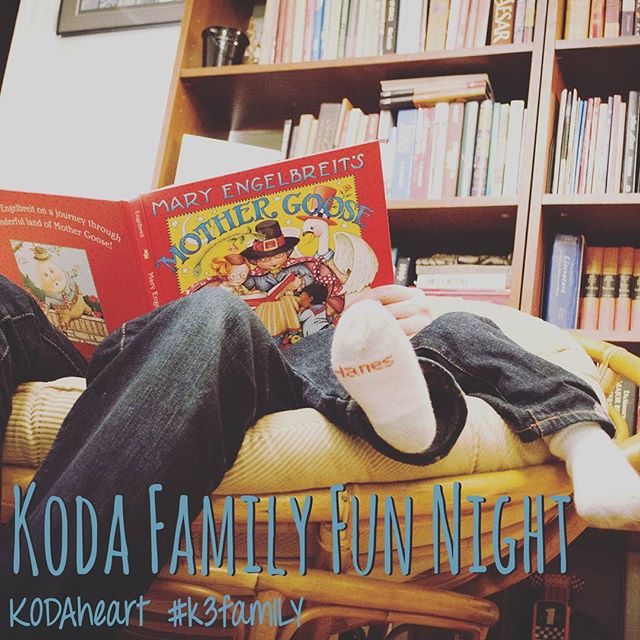 4. Several Deaf and Coda artists have shared coloring pages for families to enjoy! De'Via artist Nancy Roarke hosted an online painting event, guiding the viewer in recreating her "Sunrise beauty". Check out the links below and print off your coloring sheets or watch the video above and get to work creating your own colorful masterpiece! 
58 Creativity– ASL day print out
Kate Fitzpatrick– coloring pages
KODAheart & Kate Fitzpatrick Mother Father Day coloring page
Kathy Fisher-Abraham – Superheros, ABC animals, and other various coloring pages
5. Autobiographies and other narratives provide a great opportunity to learn more about the complexity of the k/coda experience. These personal stories offer a unique glimpse into the day-to-day interactions between kodas and their parents, siblings, extended family members, and broader communities. KODAheart has compiled a list of 10 stories for families to explore!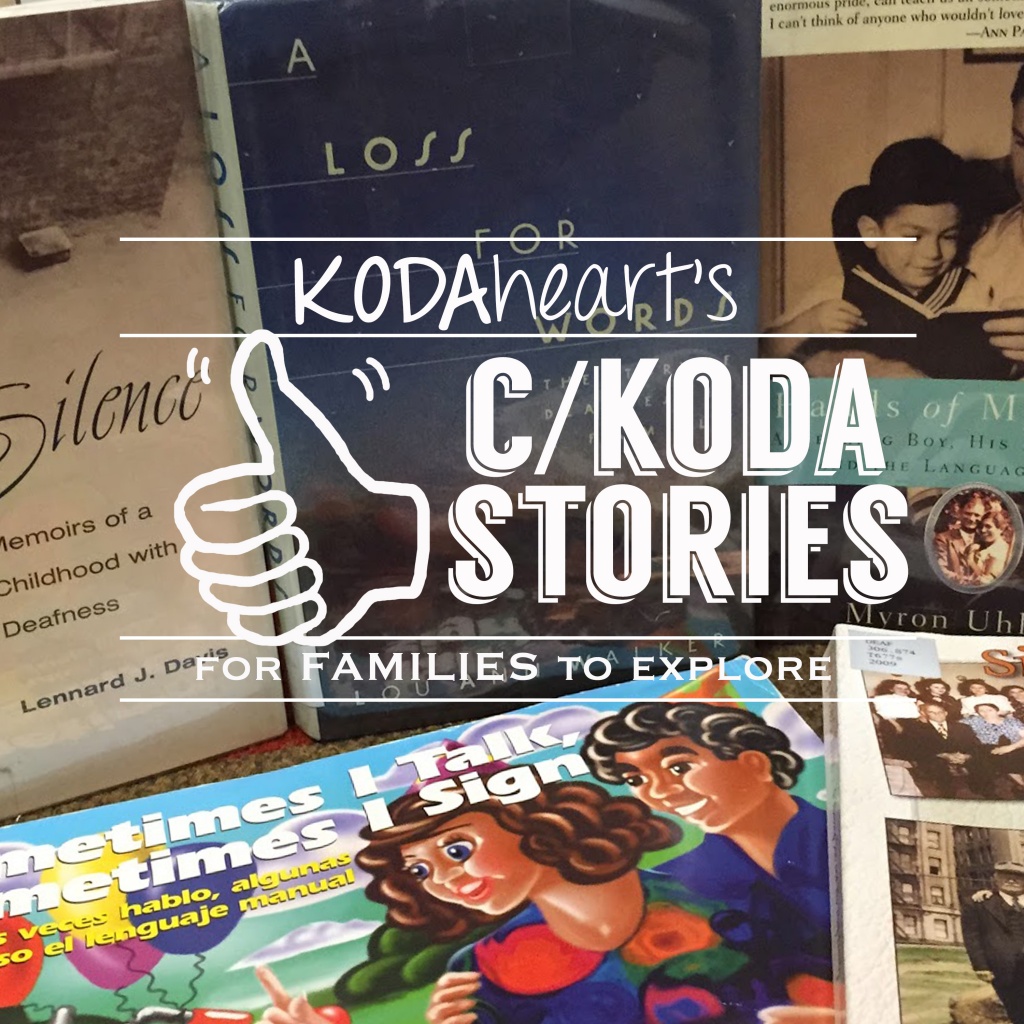 6. For all the competitive people stuck inside looking for something physical to do- check out KODAheart's list of games you can create at home! Mini golf and table hockey can be set up using common household items you may have laying around!
7. Want something a little more challenging? Take a peek at our creative language play activities for families– Read my lips, heads up, as well as ideas for 1-10 stories you can play as a family or with others via the video conferencing app of your choice!


8. Looking for some entertainment that isn't a streaming service? Check out our playlist of Deaf and Coda Storytellers. You can find seasoned performers such as Bonnie Kraft and Alan Abarbanell work also available online! Looking to jam out instead? Check out c/kodas of all ages playing with ASL through music C/koda music language play.
9. Get the whole family together and create art with your own two hands! All you need is paint, hands, and, of course, creativity to turn your handprints into masterpieces! For inspiration check out De'VIA artist Chuck Baird's work here.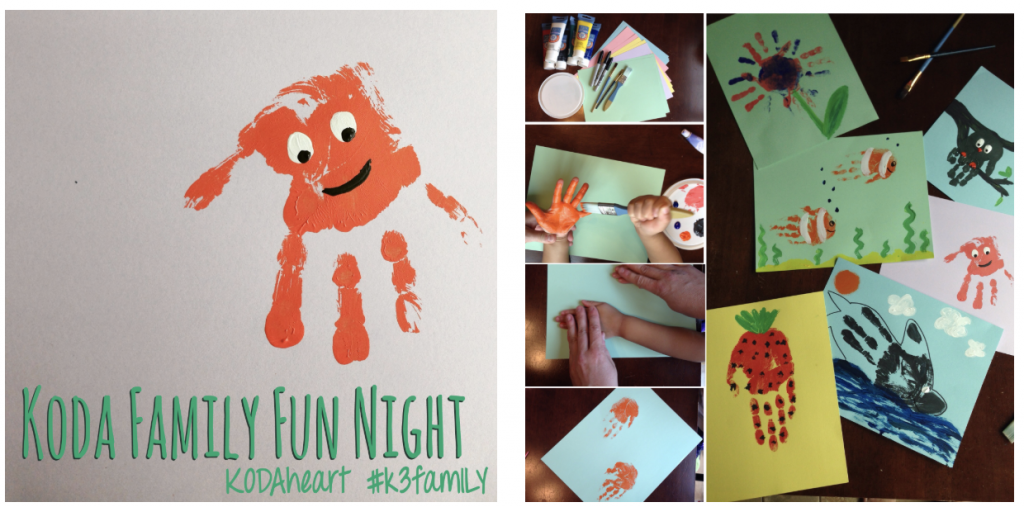 10. Current safety regulations encourage us all to use face-coverings to reduce the spread of the virus. KODAheart has put together this step-by-step tutorial on how to create masks for you and your family! Take a look at the video below to create your own protective, cultural fashion statement!
Patterned after instructions developed by the University of Utah ProtectProject. https://healthcare.utah.edu/healthfeed/postings/2020/04/homemade-cloth-face-masks_web.pdf