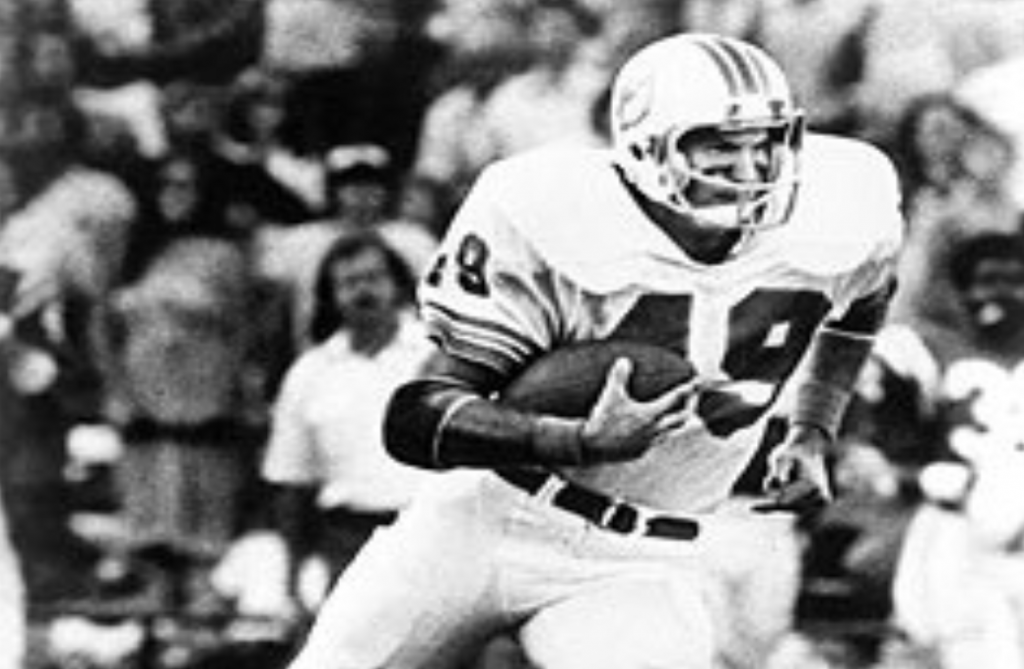 With the 49th pick in the 5th round of the 1972 National Football League draft the Miami Dolphins select, Charlie Babb, the first-known Coda to enter professional football. Since Charlie, a number of other codas have gone on to play in the NFL.
Born February 4th, 1950 in Sikeston, Missouri; Charlie was the child of of Elmer and Emma "Tootie" Babb. Tootie, born deaf and went to the Missouri School for the Deaf. Elmer became deaf when he contracted spinal meningitis at the age of 5. Charlie had two brothers, Joseph and Daniel who were also hearing. The family grew up on a farm in Charleston, Missouri  where their love for sports grew. According to the Evening Independent, Tootie enjoyed bowling and playing golf and Elmer was involved in various sports. American Sign Language  was the primary source of communication in the household. After graduating Charleston high school, Charlie went on to play football at Memphis State University, now known as University of Memphis. According to the University of Memphis Hall of Fame,  Charlie received All-Missouri Valley Conference selection in 1970 and 1971. He was named to the All-South Team and received All-America honors in 1971. After recording 229 tackles in college, he entered the NFL draft and was selected by the Miami Dolphins.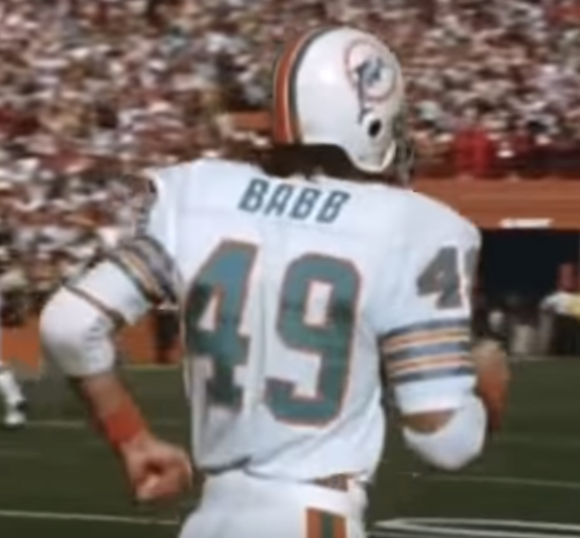 The 1972 season was a special season for the Dolphins. They went on to win a super bowl and was the the only NFL team to complete a perfect season 17-0. Charlie was one of three rookies to make that team that year, ,according to 72dolphins.com, he is most remembered for blocking a punt by Cleveland's Don Cockroft  (1:30-2:33) and returning it five yards, scoring  his only professional touchdown, contributing to the Dolphins 20-14 win over the Browns in the 1972 playoffs. Charlie went on to play 7 more years in the NFL but after an unfortunate serious knee injury, he was forced to retire from the NFL. "We came in as rookies together, and played a lot of special teams our first couple of years. He's a hard hitter and intelligent, and played his position very well," said former linebacker Larry Ball in a phone interview with Columbia Sports Journalism. "He's easy to get along with and a really good guy." 
Charlie currently resides in Plantation, Florida with his wife Leslie who learned ASL to communicate with his family. In an interview with Evening Independent  while reflecting on his life, Charlie shared "When you sit down by yourself and think about the past and the future, it gives you a kind of tingle all over to think what they went through. It makes you want to play and go out there and hit the hell out of a few people." Charlie used his upbringing as motivation for his success.
Since leaving the NFL Charlie continues to inspire others by supporting non-profit organizations such as United Way and Charity events such as Larry Little's Golf Classic, all proceeds go to maintaining Virginia Key Beach as a historic national site. See his complete NFL career stats as a member of the Miami Dolphins here.
Photo Credits:
[1] Columbia Sports Journalism
[2] 1972 Browns at Dolphins Playoff Game via YouTube