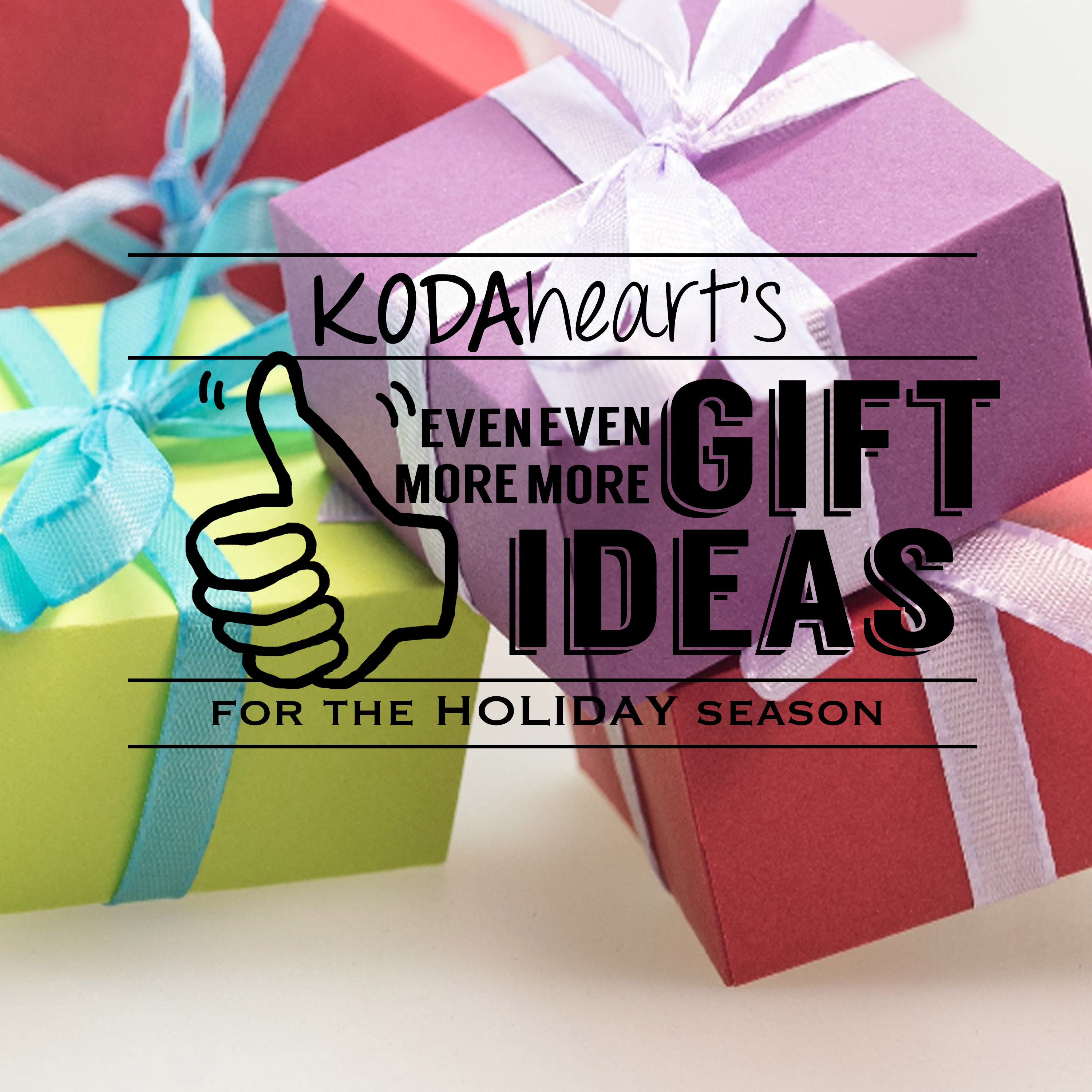 Are you still on the search for presents this holiday season? No worries- the KODAheart team has compiled ANOTHER list of gift ideas for you! The best part? These gifts keep on giving, they are created by/purchased from members of our own Deaf community! Want more? Check out our previous lists for additional ideas!
1. Art – DeafStuff
Show off your ASL pride with some Deaf Stuff swag! Snag a few bright colorful vinyl stickers for your laptop, a deaf or coda phone case, and an ILY backpack and you'll be all set! Check out their website for even more items including hoodies and shirts.

2. Clothing- LilaPip
Run by two deaf women, Lila&Pip (Literacy through Language Parent-Infant/ Toddler Program) focuses on giving families an early advantage with American Sign Language. Their website is full of opportunities for families to practice early ASL skills. They also have some fantastic clothing as well as gift cards for Lila&Pip classes!

3. Art- Claire Callow 
London based Coda Artist Claire Callow pulls from her bilingual upbringing in the deaf community to create her images. She captures beautifully the use of British Sign Language through conversations with her Mum through pen and pencil as well as print. Take a look at her various works of art on her website or instagram page.

4. Jewelry Raine Collective (Deaf)
With the mission of "Empowering deaf females everywhere" the Raine is made up of handmade jewelry and home goods created by a collective of female deaf artists. Check out their etsy page for various on trend earrings for those on your gift list! 

5. Clothing-  To Sign Is Human 
Did you know only 3% deaf children, worldwide, receive education in sign language?! Hu is a campaign to raise awareness on early sign language acquisition for young deaf children. "To sign is human" is a call for equal access to sign language, as a human right. Snag a HU shirt or two this holiday season!

6. Books- UniverSilent
The year is now 3127 A.D. A thousand years have passed since Earth, now Eyeth, went silent. With this being the new normal, supernatural abilities turned into Deaf Powers and empowered future descendants! Find out more by snagging your own copy of UniverSilent- a comic series with deaf characters. Kevin M. Kessler, the artist was inspired by his own life within the Deaf culture to create the UniverSilent comics.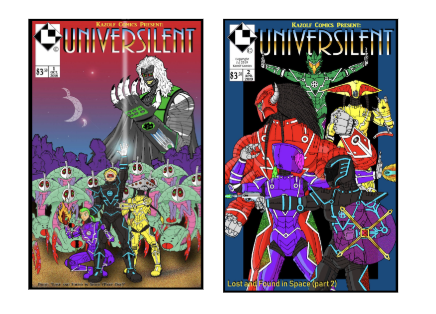 7. Household- Deafgreenthumbs 
Looking for the perfect gift for the plant lover in your life- Deafgreenthumbs has the solution! Not only do they have planters and pots, they also provide customized plant coaching to help you get your own green thumb. Grab a couple pots and a green thumb  print by Jena Floyd! 

8. Books- Coda Biographies
For the readers on your list, take a look at the newest coda biographies. These could be for deaf parents, codas, or anyone curious about growing up in the deaf community.  Tell 'em, Burn down the ground, Between two worlds, Paris in America, and On the beat of truth.

9. Art- ChicByBoop 
Got a coffee addict on your list? Check out these pieces of art made from actual coffee! Self taught Coda artist Bahola "B" Johnson creates her masterpieces using a "roux" of coffee and water. Commissions are welcomed.. Not a coffee fan? No worries- she also has watercolor and oil artwork for sale as well!

10. Clothing- Language Priority 
Spreading awareness about deafness, language acquisition, American Sign Language, and the Deaf community!

Check out our past gift lists for even more Deaf community businesses to shop: 2018, 2017, 2016 and 2015. Do you know of a Deaf community businesses or k/coda gift idea? Share them with us via email at oneKODAheart@gmail.com!
**All of the information above can be found online; KODAheart is not liable for any issues with vendors. KODAheart did not receive payment or compensation from the businesses listed, all information is shared solely to encourage patronage of Deaf Community entrepreneurs. Store links valid at the time of posting. Sellers are encouraged to share updated contact information with us.