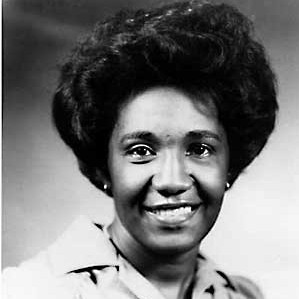 Azie Taylor Morton, born in Dale Texas in 1936, remains the only African American to serve as Treasurer of the United States (1977-1981). She was born in St. John Colony, Dale, Texas. Her mother Fleta Hazel Taylor was deaf and Morton was raised by her grandparents. As a teen there was no local high school that accepted African American students and Morton attended the Texas Blind, Deaf, and Orphan School. Upon graduating in 1952, she attended Huston-Tillotson University in Austin, Texas. Four years later, she graduated with honors and sought a masters degree from the University of Texas but was denied admission. Instead she became a teacher for a short time, before taking a position as an assistant at Huston-Tillotson.
In 1958 she was hired at the Texas AFL-CIO state headquarters as an administrative assistant. Three years later, in 1961, she was asked to serve on the Committee on Equal Employment Opportunity by President Kennedy. She continued to serve the committee for 20 years. From 1977-1981, she was Treasurer of the United States and currency printed during this period displayed her signature (Ebony Jr, March 1979). She was appointed by President Jimmy Carter, the eighth woman and the first African American to hold the position.
In 2003, Morton died following a stroke (New York Times obituary). In honor of her service to Austin Housing Authority Board of Commissioners from 1991-2001, the Azie Morton Scholarship Fund for low-income students at Huston-Tillotson was created.
For more information about Azie Taylor Morton, read about her in Deaf Heritage (pg 414). The Texas State Historical Association and the African American Registry.