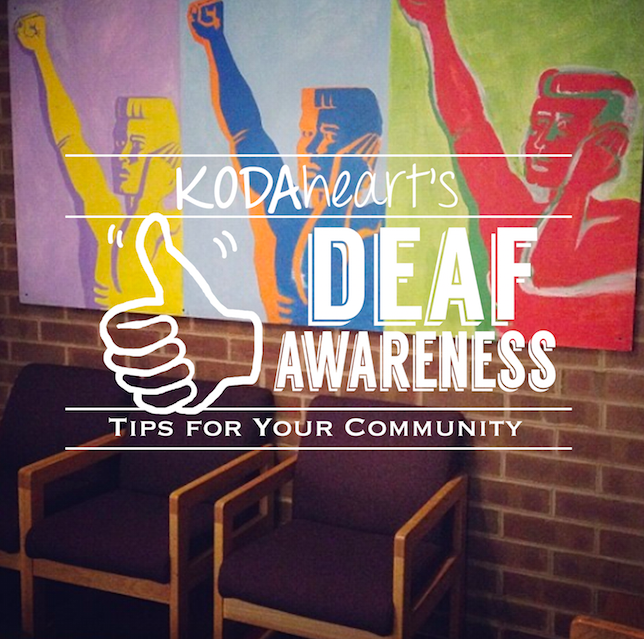 Whether it is International Deaf Awareness Week or any week, we think it is important to expose our communities to the language, culture, and experiences of deaf people and their families. This list is designed to empower community members to raise awareness about the Deaf community through fun activities outside or inside your own home.
1.  Plan a visit to your child's class to teach students about ASL/Deaf culture. Use the classroom setting to gently educate them about cultural differences, demonstrate any technologies your family uses (light signalers, Videophones, Glide), and teach them a bit of sign language (the alphabet or common phrases like please or thank you). Use this Deaf Awareness Lesson Plan, developed in the UK, as guidance!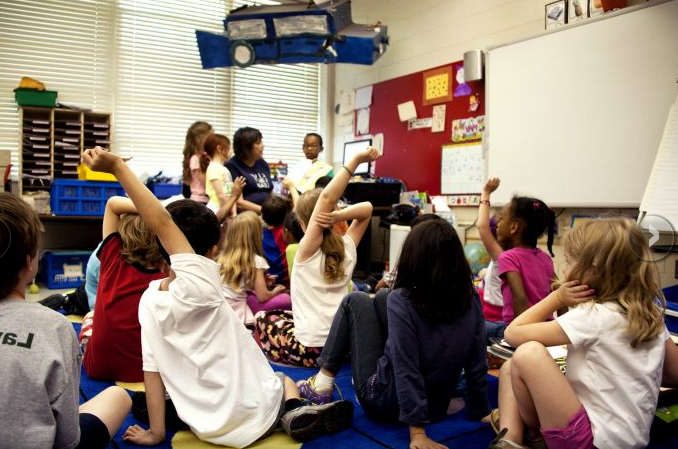 2.  Support local theatres that provide accessibility- gather some friends and family and plan a captioned film movie night! Not sure which theatres in your area offer captioned movies? Locate one using Captionfish. If there are no showings in your community, don't hesitate to contact a local theatre to organize a showing!
3.  Get active in your local Deaf community! Events like ASL Bingo, ASL Slam, ASL Trivia, and Deaf Night Out can be found in cities across the United States and around the world. Contact local or regional organizations to learn more about these opportunities. If your community doesn't have any events planned, why not host one? Choose a venue and invite other c/koda families to join you. When making the reservation, take the opportunity to educate employees; let them know that your group will use signed language(s) to communicate and ask that wait staff has notepads ready to communicate with your party.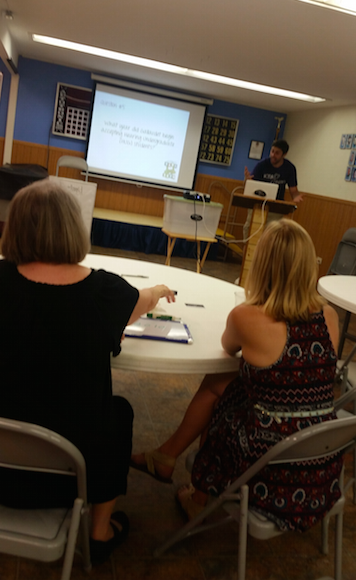 4.  Stuck at home on a rainy day? No problem, you can bring a variety of great ASL storytellers and performers to your living room using youtube or vimeo. Take a peek at KODAheart's youtube page for a playlist to get you started. Interested in some coda examples? Visit our recent list of 10 Coda Performers to Check Out!
5. Host a "Painting with a Twist" night with friends and make Deaf culture your subject! Use a photo from a local deaf community event, collaborate to paint a signed phrase, or get creative and paint from your own experience! To help you get inspired, learn more about De'VIA. De'VIA (Deaf View/ Image Art) is a form of artistic expression that reflects features of Deaf cultural experience(s). These works often contain various themes, from ASL and Deaf Culture, to audism and medicalization. Since 1989 Deaf artists have used a variety of mediums to create work all over the world. Want to include De'VIA artwork in your home? Support deaf artists and demonstrate your cultural and community pride by purchasing artwork or prints.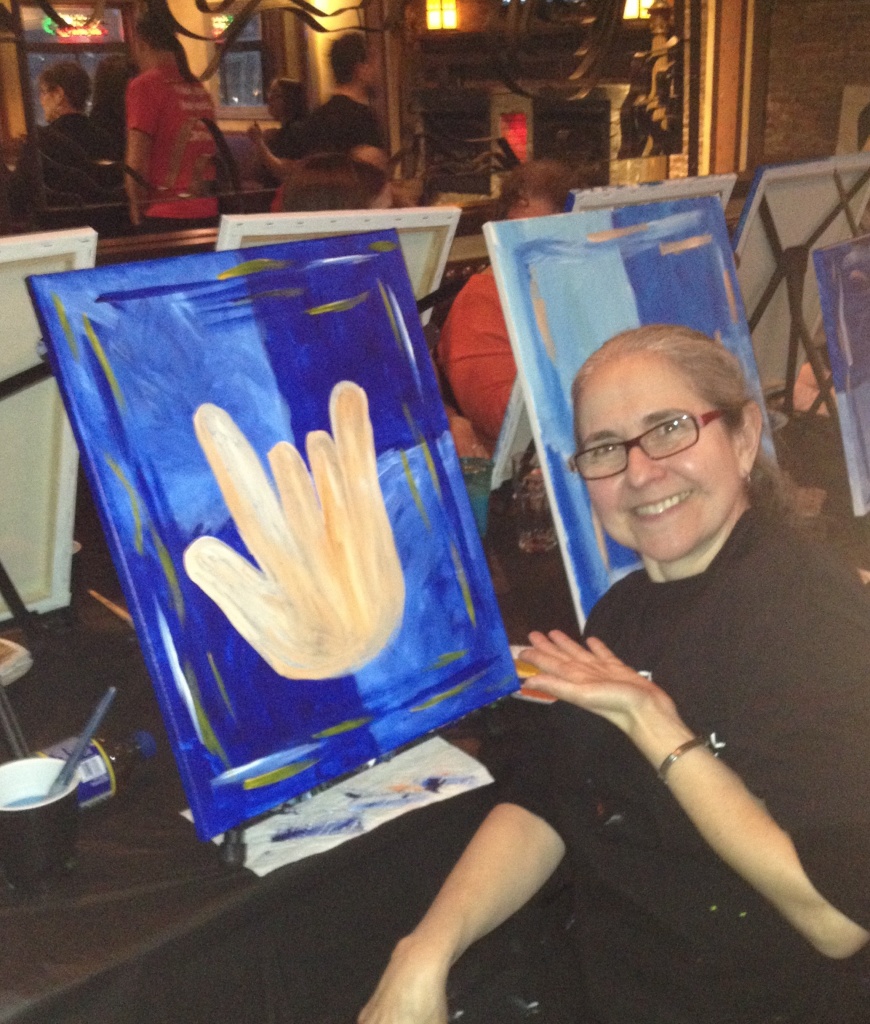 6. Take time to acknowledge important milestones in the Deaf community. Learn about events like the founding of the American School for the Deaf or the Deaf President Now Protest through the film Through Deaf Eyes or visit the Gallaudet Video Library to view historical videos, including episodes of the tv program Mosaic, the NAD's Film Series on the Preservation of Sign Language, Deaf Sporting Events, and more.
7.  Hit the road and check out some major Deaf community landmarks. Visit the museum at your state residential school to learn more about the historical events that took place in your backyard. Up for a bigger challenge?  Take a look at KODAheart's 10 Road Trip Destinations for kodas and their families!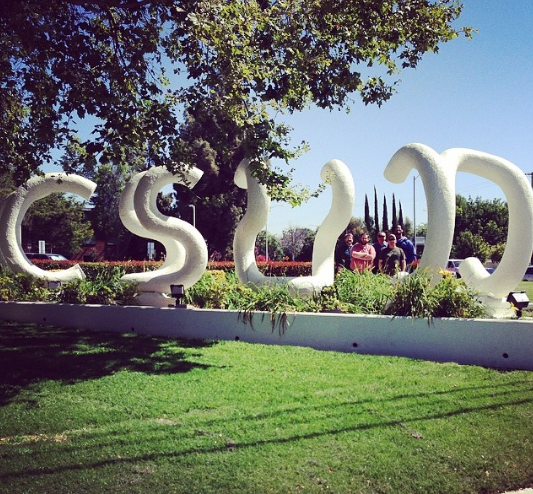 8. Encourage non-signing friends and family to use sign language! Plan a "Sign-Language-Only" dinner party and invite community members to participate. Add note cards with various conversation topics under each dinner plate and ask your guests to gesture or sign with the table. Continue the fun after dinner with a rousing game of charades or pictionary. Need an idea? Choose something from our list of family activities!
9.  Set up a book club with your family or community! Choose a book about the deaf/coda community and meet as a group to discuss the things that you learned or had an impact on you. For book titles and ideas, check out Gallaudet University Press, Dawn Sign Press, Harris Communications or our List of 10 K/Coda Stories for Families to Explore.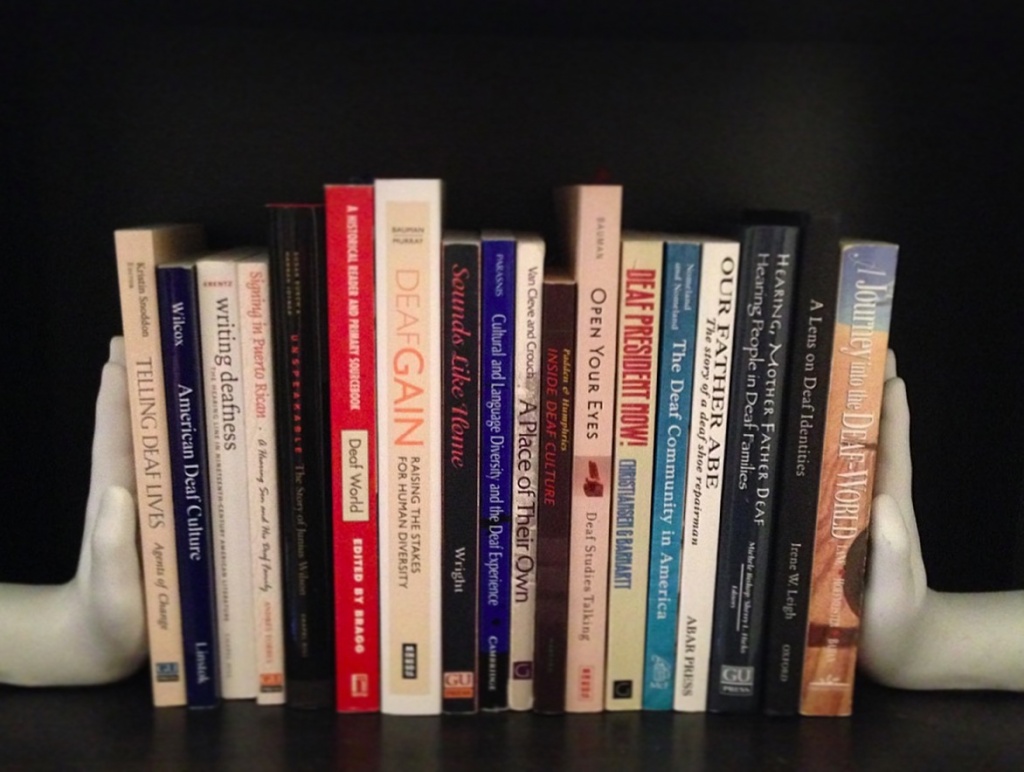 10.  Invite some friends over and catch up on TV shows that showcase #deaftalent. Binge watch season of Switched at Birth or relive Nyle DiMarco's journey on America's Next Top Model and Dancing With The Stars. Need a movie idea? Check out our list of movies to watch as a family! 
Do you have other ideas of how to raise Deaf awareness within your community? Share them with us at oneKODAheart@gmail.com!