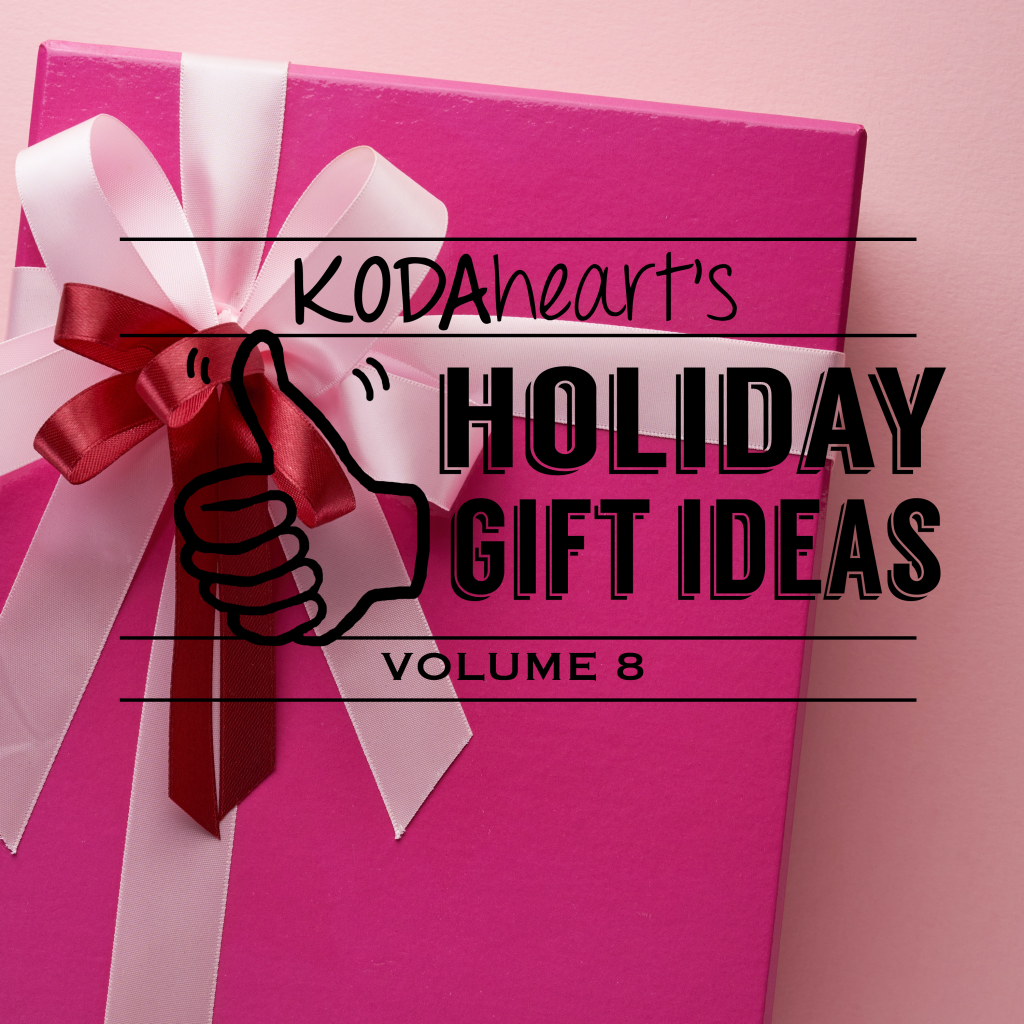 The holiday season is upon us and with it the challenge of gift-giving! This winter many of us are facing inflation, economic uncertainty, and are concerned with contributing to corporate profits. If you have the means, consider shopping within our deaf community by choosing a gift from one of the small businesses listed below. For even more gift ideas, take a peek at lists from previous years, linked at the bottom of this page.
Help your friends and daily stay warm this winter with knitted hats, scarves, and headbands! Check out the shop for all the various colors and sizes – you can also find crochet coffee cup sleeves and coasters! This woman-owned deaf Cuban shop also has a section just for Christmas decorations, make sure to stop and check them out!
Deaf artist Czaza Reyes began creating handmade popup work as a child and today she offers a variety of designs from flowers and plants to sports teams and favorite tv characters. There is also an option to customize your own frame! In addition to art, she also has various keychains and jewelry available for sale on her site.

Specializing in inclusion wear, this shop owner's goal is to spread awareness about the deaf community! Inspired by her experience working in deaf education, Ashlee intentionally creates items that promote positivity. A portion of sales is donated to deaf education charities!

4. FreshSticker
Looking for a fun way to represent the deaf community? Run on over to Fresh Sticker and pick up some awesome designs that incorporate ASL in a vibrant way! These are awesome for personalizing laptop covers, water bottles, or even phone cases! They are a great gift for those who want to show off that deaf pride!

Get organized in 2023 with these amazing ASL planners and notepads! From ILY post-it notes to weekly and daily planners, even a to-do list to help stay on task- you'll be ready for whatever the new year has to bring! Check out the website for even more ASL-centric holiday shirts and accessories!

From TV shows like "Bridgerton" and "Stranger Things" to coda pride, if you're looking to express your interests, The Shirt Collective has you covered! With several unique designs and popular tv references as well as various holiday motifs- there are so many to choose from!

7. Dirt and Co
Described as bohemian meets southwestern adobe style decor- this storefront has various handmade or curated items to create that boho vibe in your home! Offering various distinctive gifts, you can pick up a set of Talavera tiles with a steel coaster holder or a pair of raw stone earrings for that special person on your list.

Do you have a cyclist on your list? Drawing from personal experience in the cycling world, Take a Trip Co. offers practical carry solutions, designed to meet the needs of a whole range of cyclists from commuters to bike-packers! Each item is hand sewn and created with functionality in mind. Check out this coda-owned site for more cycling products!

UK deaf artist Katrina Sophia creates some magical nature illustrations- perfect for any gardener or plant lover in your life! Her intricate hand-painted watercolor designs are featured in stationary, washi tape, and greeting cards for all of life's events!! At the site, you will also find various homeware and holiday decorations as well.

10. In lieu of a gift, you can contribute to a camper's summer camp registration! This could help a deaf-hearing family cover the cost of koda camp, transportation fees, or even spending money. Don't have a camper to support? Instead, make a donation to a camp in honor of a loved one. Check out our Organizations page for updated camp contact information. 

** All of the information above can be found online; KODAheart is not liable for any issues with vendors. KODAheart did not receive payment or compensation from the businesses listed, all information is shared solely to encourage patronage of Deaf Community entrepreneurs. Store links are valid at the time of posting. Sellers are encouraged to share updated contact information with us.
Past KODAheart Gift Lists:
| | |
| --- | --- |
| | |
| 2022 | 2021 |
| | |
| 2020 | 2019 |
| | |
| 2018 | 2017 |
| | |
| 2016 | 2015 |